❖ ❖ ❖
❖ ❖ ❖
❖ ❖ ❖
❖

Featured Article

❖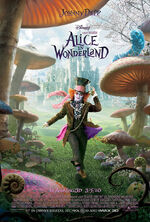 Alice in Wonderland is a film adaptation of Alice's Adventures in Wonderland by Tim Burton that was released on March 5th 2010, and was released on DVD and Blu-ray on June 1st 2010. The story begins with Charles Kingsleigh trying to sell his project to some men. His talk is interrupted by 6-year-old Alice who had that nightmare again. She tells her father she saw many strange creatures including a dodo bird, a white rabbit wearing a waistcoat, a smiling cat, and a blue caterpillar. Alice wonders if she has gone mad, which Charles responds she is. He tells her that all the best people are mad. Thirteen years later, after her father's death, Alice attends a party with her mother at the Victorian State.
Read more...
❖ ❖ ❖
❖ ❖ ❖
❖

Featured Actor

❖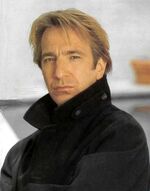 Alan Sidney Patrick Rickman is a British actor who voices The Caterpillar in Tim Burton's 2010 remake of Alice in Wonderland. Rickman's first major movie role was Hans Gruber in Die Hard (1988); from there he went on to play The Sheriff of Nottingham in Robin Hood: Prince of Thieves, Severus Snape in all of the Harry Potter films to date, and Judge Turpin in Sweeney Todd.
Read more...
❖ ❖ ❖
❖

Featured Song

❖
Alice's Theme is a song written by Danny Elfman. It is the first song on the film score and an iTunes bonus track on the album Almost Alice, which features songs inspired by the 2010 film Alice in Wonderland. Alice's Theme is also the only song from Almost Alice that is used in the film.
Read more...
❖ ❖ ❖
❖ ❖ ❖
❖

❖
Blogs
CNfan1
•
When I first came to this wiki years ago, it was a vibrant place,and treasure trove of information. That is gone. Nearly all of the pages have been replaced by redirection to full pages for the chara…
See more >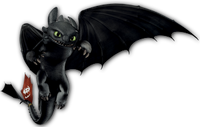 Children's Literature
Go to these sites for info or for help with your own wiki!
Alice's Adventures in Wonderland • Amulet • Anne of Green Gables • The Chronicles of Narnia • Dear America • Goosebumps • The Green Ember • Harry Potter • How to Train Your Dragon • Jumanji • Keeper of the Lost Cities • Little House on the Prairie • The Magic School Bus • Miss Peregrine's Home for Peculiar Children • Night Speakers • Oz • Peter Pan • The Polar Express • The Railway Series • Rainbow Magic • Tracy Beaker • The Unwanteds Series • Wings of Fire • Wonder
Want your community included? See how!