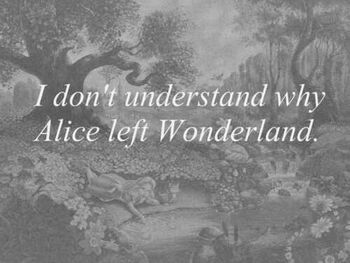 Elizabeth aka Elizabee is a huge fan of Alice in Wonderland. She has loved it since she first saw the Walt Disney classic when she was 5. Alice was her role model! She dressed like her every halloween and even tried to find Wonderland by chasing white rabbits, but sadly never fount the magical place.
When Liz was older, she read the books and still loved the story. Although she knew Wonderland was fiction, it still inspired her life in many ways. Her favorite hobbies, writing and drawing, have been inspired from the movie/books since she was little. Alice has helped her expand her imagination by inspiring her to create many drawings and stories. Wonderland will always be apart of her.
Favorite Alice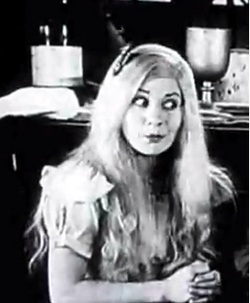 Ruth Gilbert as Alice in Alice in Wonderland (1931)
Favorite Version
The first speaking adaption of the book, Alice in Wonderland (1931).
Favorite Character
Other than Alice, my favorite character is Cheshire Cat